Cava crop devastated by mildew
Extract from The Guardian article:
In the cava-producing region of Penedès, in Catalonia, the worst mildew attack in 30 years has devastated many vineyards."Some people have lost their entire crop," said Gerard Jané of the bodega Jané Ventura. "The cava producers Juve i Camps have lost two-thirds of their vines. So here we might have a harvest maybe 20% smaller than normal."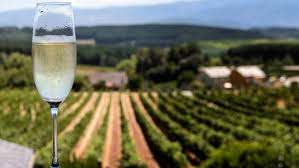 Around 80% of the production in Penedès is given over to cava and, as with French champagne, sales have slumped as people have had little to celebrate.
"It's very unpredictable, because we don't know how things are going to turn out," said Jané. "But we're looking at around 80% less demand than in a normal year."
France's champagne industry faces a similar crisis, with sales down by a third and losses of €1.7bn. The industry proposes imposing a tight cap on production, with surplus grapes destroyed, so as not to flood the market. Smaller producers are already saying the cap will be ruinous.
"Of course I'm worried, but we shouldn't be pessimistic," said Bonilla. "I'm always optimistic because there will always be solutions, just as there will always be problems."