Description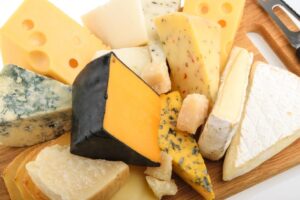 Price of £30 includes delivery.
Garrotxa
A traditional firm goat's cheese from Catalonia, made from the milk of Murciana goats and cave aged to develop a complex flavour profile.
Nutty, herbal, woody aroma and flavour with a milky delicate taste without any of the flavours normally associated with goat's cheeses.
Mahon
The famous cheese from the island of Minorca, made from cow's milk and rubbed with olive oil and paprika to give its distinctive orange coloured rind.
Firm texture with buttery, nutty, salty flavours.
Idiazabal
A hard cheese made from the milk of 
Latxa and Carranza sheep in the Basque region.
Nutty, smoky, sweet flavours make this a perfect cheese for full bodied smooth red wines.