Argentina/Chile Tour
Our next trip is planned for November 2023 (9th November for 13 days)
Wine, mountains and waterfalls
Fly from London to Chile's bustling and cosmopolitan capital, Santiago, where we will stay in a city central hotel. The following days we will visit wineries in Undurraga region and the Colchagua Valley, where we will have lunch and a wine tasting.
Immerse yourself in the Chilean volcanic wine regions of where we will be able to tour the Bodegas Volcanes winery before tasting some of their delicious wines.
Experience one of the world's most scenic drives between Santiago and Mendoza from the comfort of a luxury minibus, passing through spectacular Andean scenery and stopping to admire the jaw dropping peak of Aconcagua and the beautiful Lago Del Inca.
Relax at the Gauchezco winery in Mendoza, surrounded by the rugged Andean foothills and valleys whilst you relish the increasingly sophisticated wines of this stunning region.
We will go by horse back to the middle of the vineyard for a traditional "asado" – aka BBQ with the Gauchos from the winery. A visit to an olive farm and to a local spa are optional.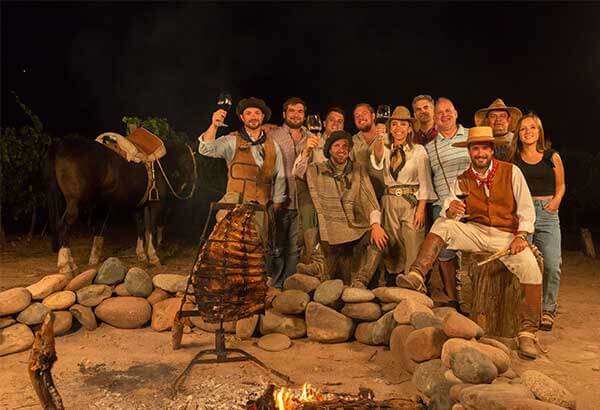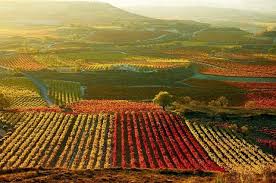 A city like no other, Buenos Aires oozes Latino flavours and culture mixed with the vibe of a European capital. Get lost in the culture, arts and history of the various colourful districts, learn to Tango and then sample the city's irresistible steak's with of course a large glass on Malbec. We will take you on a walking tour, sampling the local cuisine and culture. There will be plenty of opportunity to sample the wines that Argentina make so well: Malbec, Torrontes, Petit Verdot as well as the more familiar Chardonnay and Cabernet Franc.
Fly to Foz Do Iguazu, and experience the largest waterfall system in the world, Iguazu Falls, located in the midst of the lush rainforest on the border of Argentina, Brazil and Paraguay. Iguazu is almost universally agreed to surpass both Victoria and Niagara falls in both size and drama. Spend time appreciating the awe of this natural spectacle from both the Argentinian and Brazilian side, and take in the rainforest scenery and wildlife inside the national park
This tour is designed as a 13 day tour and we intend to fly from London to Santiago.
*Final itinerary will be determined at a later stage
Final price will be determined nearer departure time.
Including flights to and from UK, and including internal flight: circa £6300 per person -single supplement will apply
Excluding flights to and from the UK but including internal flights: circa £5100 per person -single supplement will apply
THESE PRICES ARE SUBJECT TO CHANGE AND FINALISING. CORRECT AT FEBRUARY 2023
Please click on the Deposit payment below to secure your place on this trip of a lifetime
Next Steps...
Not quite ready and want to know more?